Summer is fast upon us and like many of you guys, we enjoy being outside grilling, hanging by pools, and going to the lake. You can do all of this plus, eat clean and healthy! Many of the items we cook throughout the year are fantastic cooked on a grill. Turkey Burgers, chicken, veggies, and fruit are all great additions to any cookout you have this summer. Just avoid the heavy marinades – they are mostly empty calories. We like to use a variety of dry seasonings and olive oil spritz as a substitute.
Here are some great recipes to keep the food lighter versus the traditional hamburgers, hot dogs, and potato chips.
The Snacks
Homemade Veggie Tray:
People love to snack while at cookouts. I promise if you put out a variety of fresh cut veggies out there instead of chips it will get eaten!

Homemade Fruit Tray:
Instead of a plate full of cookies try to make a homemade fruit tray out of your favorite fruits…anything goes!
---
Guacamole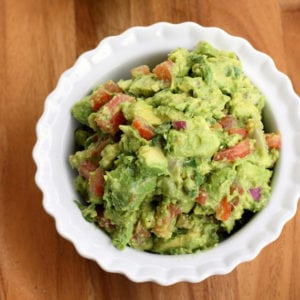 Ingredients:
1 tbsp. of fresh lime juice
1/4 cup of minced white onion
2 tablespoons cilantro (leaves and tender stems), finely chopped
cracked black pepper to taste
Directions:
Cut Avocados in half and remove the seed. Using a spoon remove the entire inside and place into a bowl. Mash up avocado with fork. (We like ours kind of chunky). Add seasonings, lime juice, onions and tomatoes and mix together.
---
Home Made Ranch Dip
1 1/2 tsp. dried dill weed
2 tsp. dried onion flakes
1 tsp. ground black pepper
1 tsp. salt
2, 5.3 oz plain greek yogurt
Directions:
Mix all together well and store, sealed in refrigerator.
---
Hummus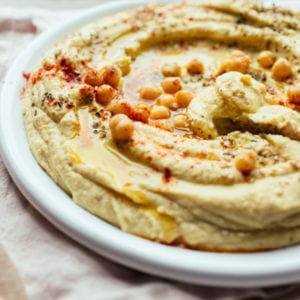 Ingredients:
1 (15 oz.) can garbanzo beans (chickpeas), drained and rinsed
2 tbsp. extra virgin olive oil
¾ tsp. ground cumin
¼ to ½ tsp. salt


Directions:
Add the garbanzo beans, 2 tablespoons of water, the olive oil, lemon juice, garlic, cumin, and ¼ teaspoon of salt to a food processor. Process until smooth and creamy. If needed, add additional water to thin out the hummus and ¼ teaspoon of salt to your taste preference. Store covered in the refrigerator.
The Meat
Wouldn't be a cookout without it.
---
Grilled Chicken Kabobs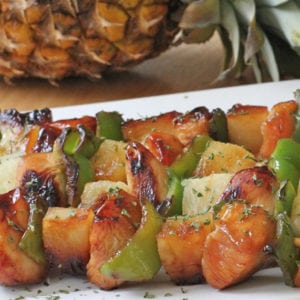 Ingredients:
3-4 boneless skinless chicken breasts cut into 1 1/2-inch cubes
1 large green bell pepper
1/2 to a pound button mushrooms


Ingredients (cont'd):
granulated garlic
olive oil
Directions:
Cut the vegetables into chunks roughly the width of the chicken pieces. Slide the meat and vegetables onto skewers alternating vegetables and chicken. Grill for 8 to 10 minutes, depending on how hot your grill turning occasionally. Cook until no more pink is left in the chicken.
---
Jerk Shrimp Skewers
1 1/2 lbs. peeled/deveined large shrimp
1/2 tsp. ground red pepper
1/4 tsp. ground thyme
1/8 tsp. ground allspice
2 tbsp. olive oil
Directions:
Combine all spices into a small bowl and mix together. In a separate bowl combine olive oil and shrimp and toss well to coat. Sprinkle spice mixture over shrimp and continue to toss. Thread shrimp evenly onto skewers. Place skewers on a grill and cook for 6-8 minutes turning once.
---
Grilled Turkey Burgers
1/2 tsp. freshly ground pepper
2 green onions, chopped
Directions:
Add the ground turkey, onion powder, paprika, salt, pepper, coriander, cayenne, and green onions to a large bowl and stir to combine. Use your hands to form into 4-5 burger patties. Heat the grill to medium-high heat and cook the burgers for 5-6 minutes on each side, or until cooked through.
---
The Sides
Grilled food is typically pretty clean if you don't slather it in butter and unnecessary marinade. It's the side dishes that get you!
---
Grilled Veggie Basket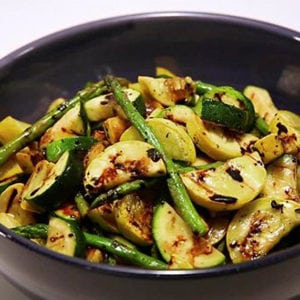 Ingredients:
1 bundle asparagus, cut into 2 in pieces
16 oz bella mushrooms, chopped
Mrs. Dash table blend
salt
pepper
granulated garlic
Directions:
Grill Basket option: Place all veggies in basket and mix with seasonings and oil. Place on grill for 10-15 min. stirring every 3 min.
Foil Option: Place all veggies and olive oil in large sheet of foil, wrap tightly, Place on grill for 10-15 min.
---
Grilled Sweet Potato
2 large sweet potatoes cut into wedges

Directions:
Brush the potato wedges with olive oil and sprinkle with salt and cinnamon. Place on Grill, turning one to two times until soft.
---
Fruit Salad
10, 12oz cut strawberries
12, 15oz vanilla greek yogurt

Directions:
Mix ingredients in bowl. Chill in Fridge and serve cold.
---
Healthy Cole Slaw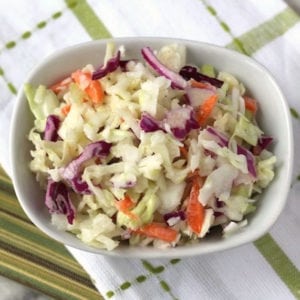 Slaw Ingredients:
4 cups red cabbage, shredded
5 cups green cabbage, shredded
3 medium carrots, grated or shaved
Cole Slaw Dressing Ingredients:
1 cup greek yogurt
1/4 cup water
1/2 tbsp. apple cider vinegar
1 tbsp. honey
2 tsp. olive oil

Cole Slaw Dressing Ingredients (cont'd):
1 tsp. salt
1/4 tsp. coriander, ground
1/4 tsp. ground black pepper
Directions:
In a large bowl, add shredded cabbage and carrots. In a small bowl, whisk Coleslaw Dressing ingredients. Add to a bowl with cabbage and carrots, and gently toss to coat. Serve chilled.
---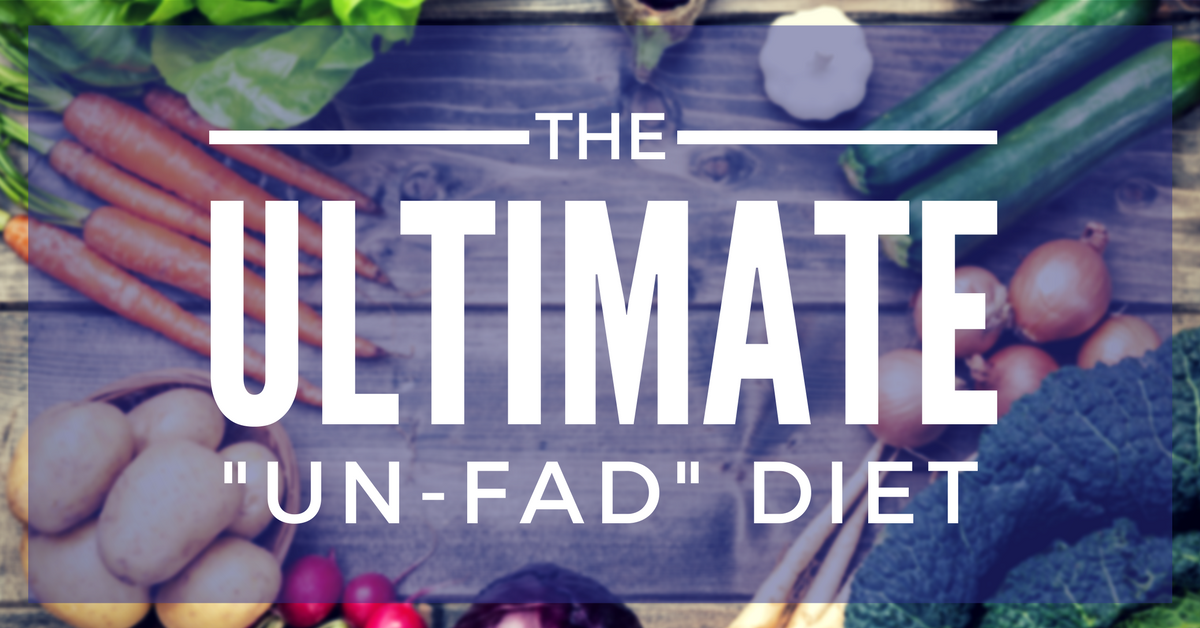 Ready to stop wondering what's for dinner and achieve your fitness goals?
Nutrition is the lock and My Healthy Goals is the key!
Subscribe to My Healthy Goals
---
It's back!!! Come sweat with us at Club Fusion With A Cause!

Sign Up to Receive More Valuable Health & Fitness Info