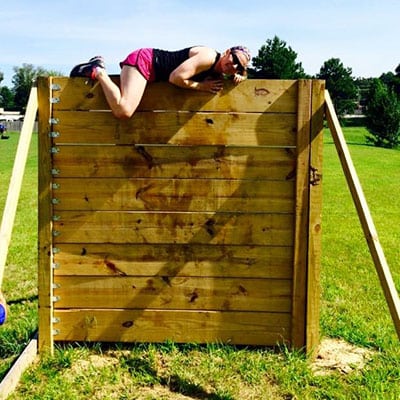 Being a marketing executive in a high-pressure corporate job means my daily life consists of major stress, travel, eating on the run, and sitting most of the day. This sedentary lifestyle provided no outlet to reduce stress or enable a consistent diet and exercise program. I had gotten to a point that I didn't like the way I looked or felt, and was having some pretty serious blood pressure issues.
After consulting with my doctor, I Iearned that exercise was a great way to minimize anxiety and stress, and I needed to lose a few pounds for overall health reasons. I knew Fusion Fitness was where I needed to be. Erica helped me get plugged in to Fusion programming and helped me create better eating habits with a clean, nutrient-dense diet.
When I first started on the program I was low on confidence and self-esteem which manifested itself into bad anxiety. This anxiety and stress was interfering with my personal and professional life and I knew I had to get control of it.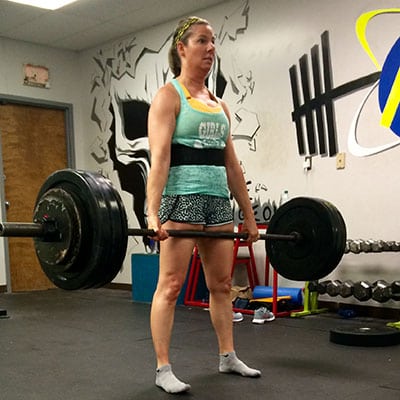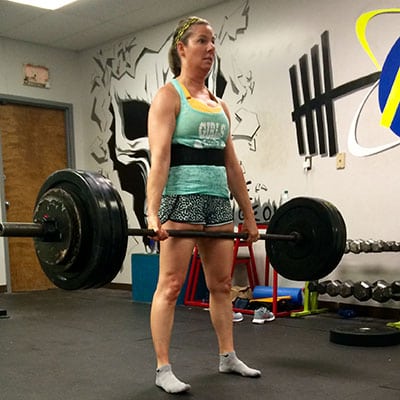 At first, I was scared to death to start the classes and that if I started breathing hard I would have a panic attack. Erica encouraged me to just get started and take it one class at a time. I could not believe how much better I felt every time, and started getting my confidence back. I started going to Fusion as often as I could, and as my mental state started getting better I added on personal training. Through working with Mike, Erica, and the Fusion team, I not only found the inner athlete I was once was, I have gained strength, confidence, and lowered my blood pressure with the customized program they put me on. I cannot believe the things I can do now and how much my body has changed. Breathing hard is just a part of life and no longer equals a panic attack.
The largest change for the better came when I joined the My Healthy Goals healthy eating program with Erica and Amanda. The program offered me the accountability, and most of all, the encouragement that I needed. I still am in the program and still continue to reap the benefits that I get from it. Erica designs practical, real life meal planning for me that my family and I can enjoy even with all of my travel for work and pleasure.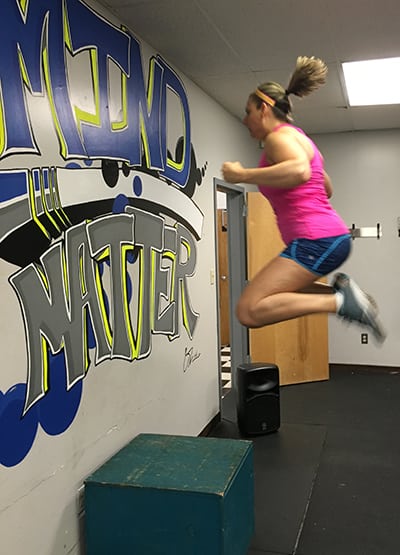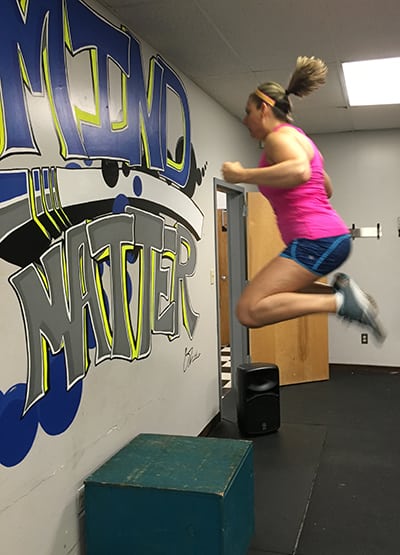 I am so proud of the progress that I have made both mentally and physically.  I can now feel super confident when I have to give a presentation to 200 people in a room, and I have a ton of energy to manage a large team and juggle multiple projects throughout the day. Exercise also keeps the mind sharp. I have noticed a huge change in my work quality and I have gotten two promotions and won several high performer awards in the past couple of years. I am healthier, happier, and stronger than I have ever been in my life, and best of all, I am free of anxiety meds.
I cannot even begin to explain the positive changes that have occurred for me since the day I joined Fusion Fitness. No matter how much I have been traveling, or what kind of stressful day I have had, I always push myself to go to some class and it totally changes the way I feel.
If fear or anxiety is holding you back from trying something new, don't let it. You would be amazed at what you can do. This awesome Fusion Family will help you find your best self–they sure did make a huge change in my life!
#TRAIN4LIFE 
Sign Up to Receive More Valuable Health & Fitness Info